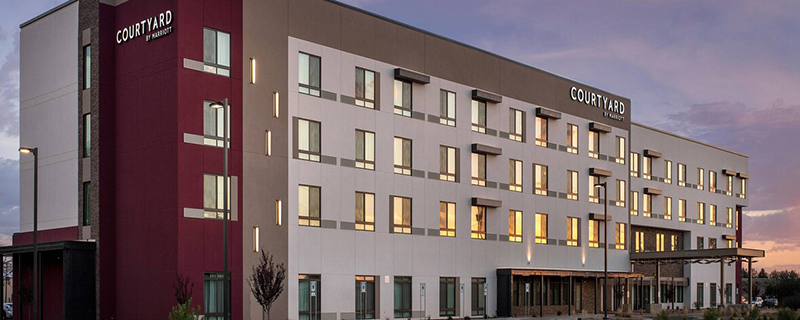 Did You Know?
The hotel builders, developers, and operators - Total Management Systems, Sundarum Builders, and Allen Sigmon Real Estate group are New Mexico companies based in Albuquerque. They formed the Las Cruces University LLC for the project.
Total Management Systems (TMS) operates nine other properties in New Mexico - Springhill Suites, Albuquerque; Hampton Inn and Suites, Artesia; Fairfield Inn and Suites, Albuquerque; Towneplace Suites, Albuquerque; Home2 Suites, Albuquerque; Hilton Garden Inn, Gallup; Quality Inn and Suites, Gallup; Best Western Plus, Albuquerque, Home2 Suites Alamogordo.
Properties are under development including The Elements Hotel Uptown Albuquerque.
The TMS corporate officers and hotel general managers are frequent guest speakers in HRTM classes including HRTM 235 - Hotel Operations I, HRTM 431 – Hotel Operations 2, and HRTM 432 – Hotel Revenue and Sales Management.
TMS attends and sponsors other HRTM activities such as our international dinners and Homecoming. Courtyard General Manager, Amy Miller serves on HRTM's Industry Board of Advisors.
HRTM students and alumni have opportunities for part-time jobs, internships, management training, and career positions at this and other TMS properties.
Several HRTM alumni have management/supervisor positions at this property. A recent grad and long-time employee of this property will be moving into a management position at another property.
Courtyard by Marriott
435 E. University Ave.
Las Cruces, NM 88005
Phone: 505-831-4200
URL: Courtyard by Marriott Website (Las Cruces)