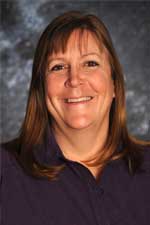 Professor
Email: betsys@nmsu.edu
575-520-0663
NMSU Courses Taught:
HRTM 235 Hotel Operations !
HRTM 431/531 Hotel Operations II
HRTM 432/532 Hotel Sales & Revenue Management
HRTM 434 Senior Capstone
HRTM 435/535 Resort Management
HRTM 501 The Hospitality Industry and Sustainable Competitive Advantage
HRTM 450 Special Topics: Study Abroad in Italy
HRTM 450 Special Topics: Management of Timeshare and Vacation Ownership Resorts
Areas of Research Focus:
Hotels and Resorts
Management Strategies of Hotels and Resorts
User Generated Online Ratings and Reviews for Hotels
Technology and the Hospitality Workforce
Technology in Hotels and Resorts
Hotel & Resort Guest Loyalty and Satisfaction
Vacation Ownership Resorts
Using Data and Big Data in the Hotel Industry
---
Dr. Stringam has taught at New Mexico State University's HRTM program since July 2008. She is an expert on Hotels and Resorts, having been an industry professional prior to her role in education. Beyond her contribution as an instructor, she is also an accomplished researcher and writer, widely published in academic journals, and international hospitality industry publications. Dr. Stringam serves on the Research Committee for the International Foundation for the American Resort & Development Association. Dr. Stringam also currently serves as a contributing editor for several hospitality and tourism journals. She is the author of the book: A Profile of the Hospitality Industry, and has also authored chapters in several other textbooks. Dr. Stringam serves as the Collection Editor for Business Expert Press's Hospitality and Tourism Collection.
Dr. Stringam believes passionately in the ability of online education to reach diverse audiences. Most recently she has begun teaching the first Master's level courses for the online Hotel, Restaurant, and Tourism Management Graduate Program under Family and Consumer Sciences. She has also served as a faculty member for The University of South Carolina, Penn State University, and the University of Nevada, Las Vegas. Prior to her career in academics, she worked in the hotel, resort, and restaurant industries at both the corporate and property level.
Education:
Bachelor of Science, Hotel Administration, Cornell University, June 1983
Master of Science, Hotel and Food Service Management, Florida International University, December 1986
Doctorate of Educational Leadership, Northern Arizona University, May 1991
Graduate Certificate, Online Teaching and Learning, New Mexico State University December 2012
Master of Education, Educational Learning Technology, New Mexico State University May 2016
Professional Certifications:
American Resort Foundation, Registered Resort Professional (RRP)
Educational Institute of the American Hotel and Lodging Association, Certified Hospitality Educator (CHE), and Certificate in Hotel Industry Analytics (CHIA).